It goes beyond a traditional detail. It includes: Headliner, Visor, *Interior Detail Includes Inside/Outside Windows (Doors),
*Exterior Detail Includes Windshield/Rear/Door Jambs.
DVD & Navigation Screen, Console, Controls, Steering Wheel, Vents, Doors, Cup Holders, Seats, Glove Compartment, Storage Areas, Trunk, Carpet, Mats. But doesn't stop there! The detail includes a thorough scrubbing of all surfaces, UV protectant application, white glove inspection, and is topped off with a pleasant fragrance deodorizer.
WHAT ARE SIGNATURE SERVICES?
Phoenix 5 Star Signature Services include our finest offerings that enhance the beauty and longevity of your vehicle's appearance. Professional Ceramic Coatings, Interior Nano Protective Coatings, Headlight Restoration, Glass Coatings, Paint Correction, Window Tinting. All Signature Services are performed by Elite Detail Professionals with years of experience in the industry.
HOW LONG DOES IT TAKE TO DETAIL MY VEHICLE?
Most details are completed in 4 hours, but depending on the level of attention your vehicle requires, it may run longer.
HOW OFTEN SHOULD I DETAIL MY VEHICLE?
For optimal stain prevention and odor removal, we recommend you detail your vehicle every 6 months.
HOW DO YOU CLEAN CLOTH SEATS?
Cloth seats are Power Scrubbed, shampooed, then hot water extracted and deodorized.
HOW DO YOU CLEAN LEATHER SEATS?
Leather seats are gently hand scrubbed with leather soap, then conditioned with a leather moisturizer, then finally protected with a UV application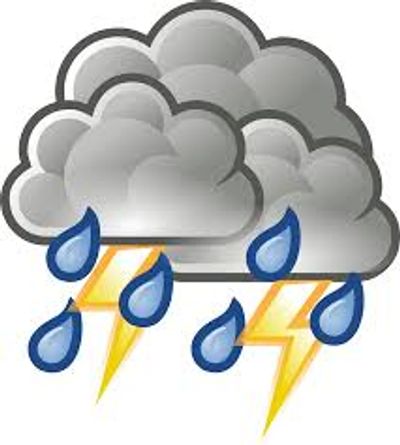 HOW DO YOU CLEAN MY VEHICLE'S CARPET?
Carpet is Power Scrubbed, shampooed, then hot water extracted and deodorized.
HOW LONG DOES IT TAKE TO DRY?
Seats and Carpet will dry quickly, usually within the hour.
HOW DO YOUR PRICES COMPARE TO OTHER DETAILERS?
Our value pricing structure means you get MORE CLEAN FOR YOUR GREEN
This means we deliver more value than the rest of the market.
DO YOU HAVE INSURANCE?
YES, Phoenix 5 Star Elite Auto Detail is registered with the State of Texas as an L.L.C. and your vehicle is insured and protected while in our care, custody and control.
WHAT IF THE WEATHER IS BAD?
Rain, Snow, Sleet, No Problem! We switch to valet pickup and return service for a small fee. You can also wait for your vehicle in our Customer Comfort Area while you relax and enjoy a massage, our refreshments and kid friendly area. Don't worry we monitor the weather daily and you will be notified
IS THE PRICE I SEE, THE PRICE I PAY NO MATTER THE CONDITION OF MY VEHICLE?
99% of the time the answer is YES! However, because we don't see your vehicle prior to our arrival we can't guarantee this. Unfortunately, there are some vehicle's that require extra services. Thing's such as excessive pet hair are subject to possible additional fees. This is RARE, but if this is the case, the tech will discuss any additional charges with you before starting the detail.
I'M SELLING MY VEHICLE, SHOULD I REALLY GET IT DETAILED?
Yes! Having it detailed before you sell it gives the appearance and assurance of a well maintained vehicle. Bettering the odds that you will:
1. You Will Sell It Faster
2. You Will Sell It For More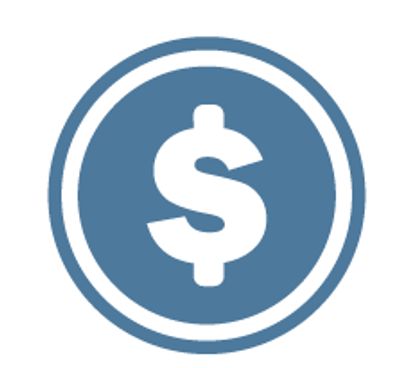 Our included service area covers Abilene, Tye, Hawley, Potosi, Tuscola
Fuel Surcharge service areas include Baird, Anson, Clyde, Eastland, Haskell, Buffalo Gap, Sweetwater
WHAT TYPE OF PAYMENT DO YOU ACCEPT?
We accept Cash, Check, Credit/Debit Card*
WHAT SIZE CATEGORY DOES MY VEHICLE FALL INTO?
Car, Truck, SUV & Van Detailing:
Cars consist of any coupe, sedan.
Truck consists of any pick-up truck.
SUV consists of any SUV or crossover vehicle with standard 2 rows of seating.
3rd-row vehicle consists of an SUV with 3rd-row seating.
Mini Van/Passenger van is any van with cargo space and/or 3 or more rows of seating.
RV, 5th Wheel & Trailer Detailing:
RV consists of any A or C class motorhome. Depending on the style, class B motorhomes can fall into either the sprinter or motorhome category.
5th Wheel consists of any FIBERGLASS 5th wheel hitch style towing a trailer. (Excluding corrugated aluminium siding, please refer to the corrugated aluminum trailer section).
Trailer consists of any tongue pull FIBERGLASS trailer, including cargo trailers. (Excluding corrugated aluminium siding, please refer to the corrugated aluminum trailer section).
Corrugated aluminum siding trailers consist of any travel trailer with corrugated aluminum siding rather than fiberglass.
Motorcycle & ATV Detailing:
Motorcycle consists of any 2 wheel motorcycle including both choppers and bullet bikes.
Personal ATV consists of any personal 4 wheeler or snowmobile.
Large ATV (Multi-Person or Side by Side) consists of any multiple person ATV with either 2 or 4 seats.
Sleeper Cab consists of any semi tractor that has a bed in the rear or living space.
Day Cab consists of any semi that doesn't have a bed or living space.
WHAT IS YOUR CANCELLATION POLICY?
We have a 48 hour cancellation policy, we want to make sure everyone gets a fair chance to have their vehicle detailed on the day and time that works best for them.
WHAT IS THE DIFFERENCE BETWEEN MOBILE OR VALET SERVICES?
Our mobile detail means that we detail your vehicle right on sight at your home or office. We bring everything we need to perform the detail on site, the only thing we need from you is a dirty vehicle *Interior Detail Only.
Our valet service means that we will come to your location and pickup your vehicle take it to our Professional Detail Shop & Auto Salon then we will return your vehicle when completed.
HOW DO I PURCHASE A GIFT CERTIFICATE?
Simple! Just give us a call or message us